Net Collect Programme
Recycling End of Life Fishing Gear
With over 640,000 tonnes of fishing gear being lost or discarded at sea every year, we have to take massive action to prevent this from continuing.
Our vision is to to change habits that can eliminate Fishing Net Pollution for good.
Our Journey Blue Net Collect Programme operates as a Community Interest Company, meaning any profit generated will be re-invested back into the programme.
Ending Net Pollution
We have implemented an end of life fishing gear collection and recycling programme,'Net Collect'; with the goal of eliminating fishing net pollution in the UK.
We provide fishermen access to a free fishnet waste disposal facility, and partner directly with harbours and ports along the East Coast of the UK to provide a positive solution for their end of life fishing gear.
Endorsed by the GGGI
We have been working closely with theSolutions Working Group at the Global Ghost Gear Innitiative (GGGI) and our NetCollect programme has been recognised and endorsed as a project that aligns with the GGGI's mission and aims to address the problem of ALDFG at scale around the world.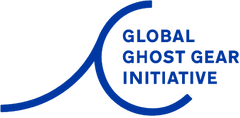 How it all works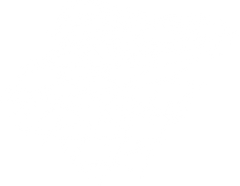 Fishermen use gear till the end of their commercial life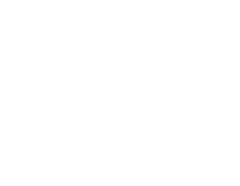 End of Life gear is deposited inJourney Blue containers 
Material is transported to our recycling partners Material is sorted, fractionated, shredded, washed and seperated Finally it's compounded and extruded into new Green Plastic pellets
Working with Ocean Recovery Project
We have been working together with Keep Britain Tidy' Ocean Recovery Project to help create the first UK based trawel net recycling system. What once had to be sent thousands of miles to be recycled can now all be handled here in the UK.

Recycling Process
The nets and rope are recycled through a mechanical process with our recycling partners. Nets are first fractioned, preprocessed and sorted by material. Nets are cleaned in a specialised process to remove contaminants and biofouling, before mechanical shredding and separation. These fibres are then extruded into pellets.
The Result
A high-grade, virgin-like green plastic pellet. This is then fed back into the product of the fine products you see here on JourneyBlue.com
Not-For-Profit
Journey Blue Net Collect has been set up as a Community Interest Company. Meaning and money generated by the programme will be reinvested directly into the programme or will be donated to other ocean projects.
Journey Blue and Journey Blue Net Collect are two separate companies and to ensure transparency, we have instructed a finance director to publish all accounts at the end of each financial year.

Do you have old Fishing Gear or have you seen some on our coast lines?
If you have, get in touch through our contact page and we will do all we can to remove it safely.
Contact us
Our Containers Can Accept...
Yes Please
- HDPE nets and ropes
- Polyethylene trawl and Nylon gill nets
- 100% Polypropylene (PP) ropes
If you are unsure of what material you have and would like help in identifying it, please get in touch and we'll gladly help
Contact Us
No Thanks
- Non plastic rope
- Small pieces of net
- Contaminated net
- Unidentifiable fragments of plastic
- Polystyrene
For the safe disposal of any of the above
Click Here My friend and I thought your blue container was a thing of beauty - we loved your brand and concept!
Francesca Pert, Oceanography M.Sc., Sea Swimmer and Environmental Practitioner